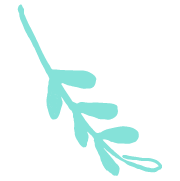 You can have lunch in your swimsuit, the Winking Prawn sits just over the road from North Sands in Salcombe.
Come for breakfast, lunch or dinner and all the bits in between!
We will be closed from – Monday 11th December, reopening Thursday 28th December…
Breakfast
Join us for a simple coffee and cake or indulge yourself with a hearty full English and everything in-between.
Snacks & Lunch
From delicious salads and fresh local seafood to juicy steaks and sandwiches. There is something for everyone. Vegan and Vegetarian options are always available.
Drinks
Teas, coffees and soft drinks. Need something a little more grown up? We have a comprehensive wine list and a fully stocked bar of beers and ciders.
Friday / Saturday / Sunday
(Monday to Thursday: No Breakfast)
Friday / Saturday / Sunday
Visit us
We have been welcoming customers for more than 25 years!
Our particular brand of shabby chic beach restaurant always buzzes with activity as people congregate for Lunch or our evening menu and all the bits in between, throughout the year.
All ice cream colours and an eclectic mix of decor from some of our favourite aspects of life by the sea, The Winking Prawn is a family run and family friendly restaurant where we aim to offer something for everyone. It's date night, evenings out with friends, family lunches and chats over coffee or a glass of wine.
Much of our menu is characterised by the local seafood that we're so lucky to have available on our doorstep.
Firm favourites are the buckets of prawns and platters of shellfish, but we're also partial to big juicy steaks, Devon cream teas and an endless supply of beer and wine.

"If you're looking for a shabby chic, retro cafe with amazing seafood and staff, then look no further! We were simply blown away."
"I have been coming to this restaurant for years and still love it. The food is excellent and the staff are friendly with great ambience for families or couples."
"After a wander round the beach I was in need of tea and cake. Perfect for a warm up. A nice selection of gifts and beach bits too. Well worth a stop!"
"Great Atmosphere and good service with a rustic beach style decor. The staff were very friendly and the food was great!"
Hospitality across the south coast of England.